Tom Gallegos is True New Mexico
A native of Taos, I currently live in Santa Fe.
I live, work and provide tours throughout New Mexico and the Southwest.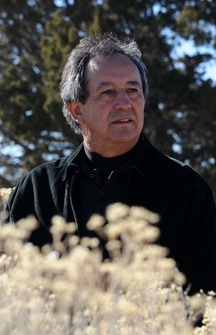 Let me help you to experience Santa Fe and New Mexico's native Pueblos, Spanish villages, beautiful outdoors, our art and unique cuisine. True New Mexico features the many authentic places and people that make up our Land of Enchantment.


Walking Tours
Santa Fe Plaza, Canyon Road, Taos and more.....
Guided Tours & Hikes
Chimayo, Ghost Ranch, Pecos, Pueblos, and more
Tour Planning
Ideas and itineraries to make your own tour a success
Step-On Guide
Let me join your group in your coach for guided commentary
Staff & Team Training
Let me help train your hospitality and sales staff to create meaningful guest experiences

I also partner with Santa Fe Selection, Four Seasons Resort, Santa Fe Mountain Adventures, Santa Fe Tour Guides and many tour providers throughout the country.



---