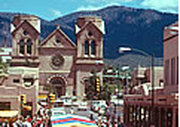 Historic Santa Fe
2-hour Sense of Place historic walking tour
$20pp, kids under 16 free
Call, text or email to schedule
See why Santa Fe received the World Legacy Award for
Sense of Place by National Geographic Traveler



---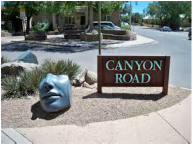 jj
Art & Gallery Walks

Call, text or email to schedule
New Mexico is home to world-class art.
Join me for Art- inspired tours to galleries, Canyon Road and our beautiful State Capitol.

Art feeds the soul and helps to make ours beautiful community in which to live.

---




Great Galleries &
Farmer's Market Tour
2 hour walking tour - $20pp, kids under 16 free
Call or email to schedule
Experience eight contemporary galleries and our "Best in the USA" Farmer's Market in our Historic Railyard.
The festive atmosphere along with fresh food and art/craft markets combine for a memorable walk.